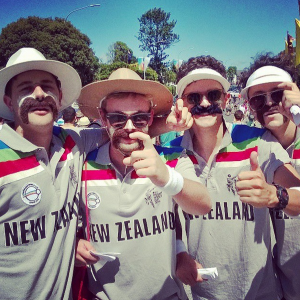 A call to all the #CWC15 fans.
Cricket is a sport, not just of the players. coaches or teams. Its also about the fans, that sweat it out in the sun, supporting their favorite teams.  Be it with a glass of beer in London or on sitting on a tree top in India or for that matter, couching home with friends on your TVs or laptops.
To help guide the next wave of Cricket Huddle, we intend to have passionate cricket fans interested in technology, social media and of course crazy about Cricket, part of a special ambasador program.
So, if you are a crazy cricket fanatic, like us or would love to be part of a crazy cricketing journey ahead, fill this short form up and someone from our team will get back to you.
---
Sign up today here
---
We promise, this journey would be fulfilling and a lot of fun! Look forward to a new beginning.
Keep Cruddling!
– Ved, Co-founder, Cricket Huddle