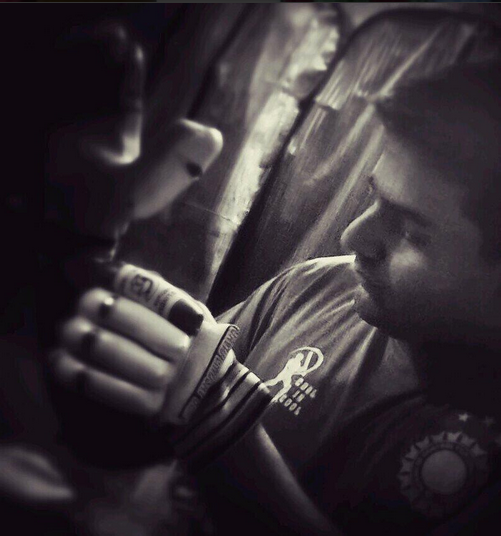 If someone had asked, Vikas Choudhary 3 years back, if he would ever pick up a Cricket bat again, his straight answer would have been a "NO".
Battling Inner Demons
Grief struck with Blood Cancer at the age of 15,  when he had all his world at his feet, having just started playing for Delhi Under 19 team; none of his team-mates would have ever thought he would take up Cricket again.
Getting Selected to IPL 7

But destiny had other plans for this dashing Delhi youngster, who not only overcame this deadly bout with Cancer, but today waits for his chance to rub shoulders with Dale Steyn and Shikhar Dhawan, playing for Sunrisers Hyderabad in IPL7.
Pouring Love
With Congratulatory messages pouring in from his former team-mates, who now are part of IPL7 ; Vikas certainly has a lot to smile about.

Ankush Bains (Rajasthan Royals) , Sanju Samson ( Rajasthan Royals)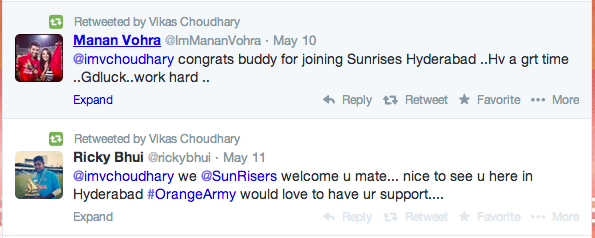 Manan Vohra ( Kings XI Punjab) and Ricky Bhui ( Sunrisers Hyderabad).
Just the beginning:
We sure hope,  this is just the beginning of what looks like a career that is destined for the big league.
If his head and heart are all in the right place, Vikas Choudhary definitely has a bright future ahead of him.
You can follow Vikas Choudhary accomplishments on his CricketHuddle page