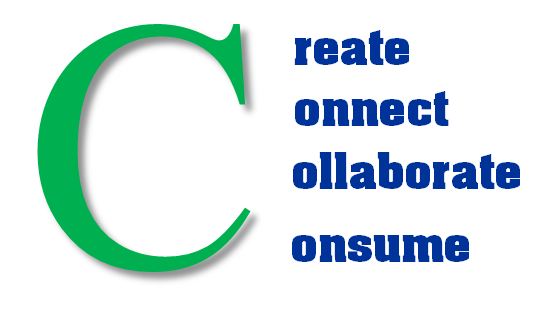 When we first started working on Crickethuddle, our idea was to create a common cricketing medium, where cricketers could exchange ideas, share thoughts and express opinions with the community.  But soon realized that it's not just the cricket players that go through their sets of ups & downs. There are Cricket coaches, Cricket clubs and even Cricket fans that face the flak, be it for some, on the field and for the others; off it.
So in one of the brainstorming sessions, we came up with the Four Cs, which we thought would form a core thesis of what we would accomplish at CricketHuddle. And I am happy say, the core still remains strong and intact even today. So here are the 4 Cs of Crickethuddle.com
Create
Enables you as a Cricket player, Coach or Club create your Cricketing identity.
You could be an amateur cricketer starting out, getting coached from a ECB level II coach playing club cricket in one of your neighborhood cricket clubs. Crickethuddle is for each one of you to share your ideas with the world that understands you.
Connect
Makes your cricketing experience simple. You can sign up using your own Facebook, Google+ or Twitter accounts, which achieves 2 things. The first reduces your pain in creating a new user account and starting from scratch. The second is helping you leverage your current networks be it on Facebook, Twitter or Google +.
Collaborate
Scheduling practices, organizing meetups and working with the community is even easier. Tag your connections and group message your teams to  grind effectively.
Consume
Wouldn't it be better If just had one place for consuming all your cricketing content. Follow your favorite blogs; visit your favorite sites, to get a personalized Cricfeed curated just for you.
Let us know if you come up with any more ways you could use CricketHuddle.